Different class options, something for Every Body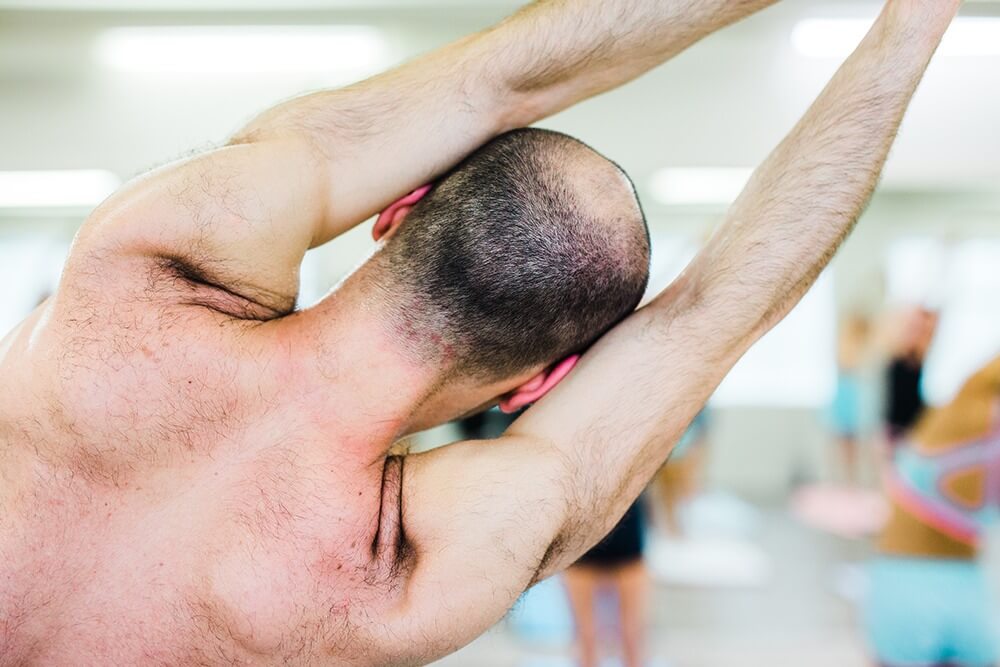 Bikram Yoga
Therapeutic | Hot
Realise your body's potential
Bikram Yoga is a sequence of 26 poses and two breathing exercises, and is practiced in a room heated to approximately 40 degrees. Designed to systematically stretch, tone and realign your body and mind, it is safe and extremely effective for all ages regardless of what kind of physical shape you are in. It is particularly good for healing injuries and restoring the body to its full working potential.
90-min class. Full sequence performed twice
60-min class. Full sequence performed once/master poses performed twice
45-min class. Full sequence performed once
Dynamic Flow
Energising | Warm
Bringing breathing and movement together
This is a dynamic sequence which synchronises breath with movement. Each class has a different focus and includes some postures from the Bikram Yoga sequence, as well as a peak posture chosen to suit the class theme. Practiced in a warm room Dynamic Flow is suitable for all.
Stabilise and strengthen the body
Breath, sleep and move better
Improve energy levels and enhance your mood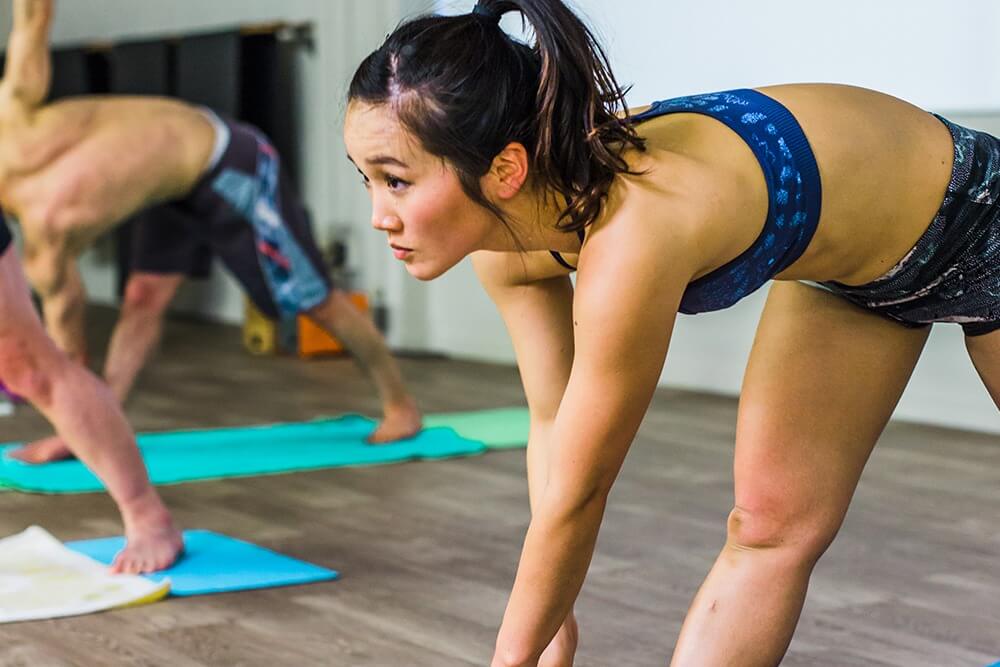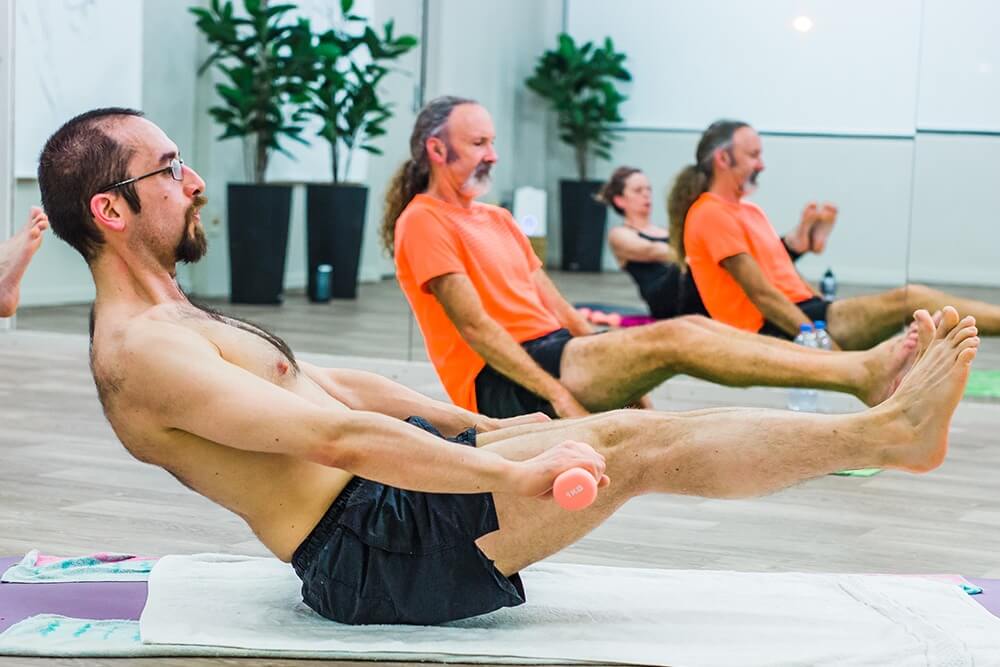 Hot Pilates
Intensive | Warm
Sculpt and strengthen
Hot Pilates is all about high-intensity interval training and provides a full body, low impact workout, designed to keep the heart rate up. Using the principles of Pilates, Hot Pilates helps sculpt the body by strengthening muscles and burning fat. Practiced in a warm room on a yoga mat, along with music, it is suitable for all fitness levels ages and abilities.
Build core strength fast
Improve cardiovascular strength
Boost metabolism and get results fast
Yin Yoga
Stimulating | Warm
A deeper connection
Yin Yoga targets a deep layer of tissue called fascia. Practiced in a warm room where poses are held for 3 to 5 minutes, Yin Yoga gently stretches and strengthens muscles. It helps bring back flexibility to joints and muscles around the knees. pelvis, sacrum and spine. Suitable for all, and a great complement to the Bikram Yoga sequence.
Release tension, anxiety and stress
Balance between the yin and the yang
Improves circulation and mobility